Back pain is a common and can significantly affect your quality of life. Not only that, but the discomfort can become chronic and lead to long-term affects if it is not treated on time. At Better Health Chiropractic in Waterloo, Cedar Falls, Evansdale, Hudson, and Waverly, IA, we provide various treatments to reduce the discomfort and help you return to your normal routine. Prior to visiting us, take a look at some frequently asked questions about back pain below!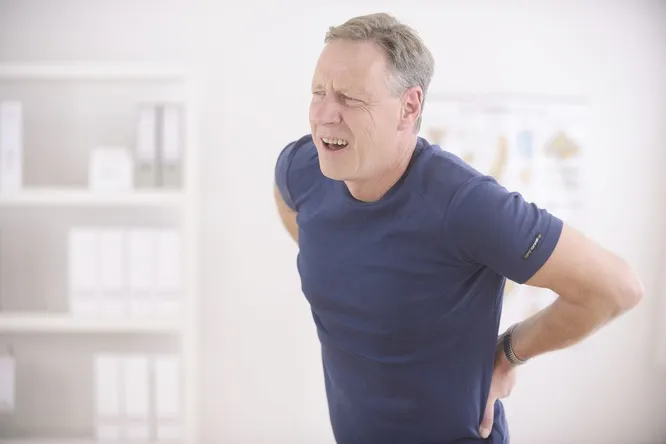 What Causes Back Pain?
Back pain can occur due to a variety of causes. If you're sleeping on a mattress that doesn't provide enough support or you encounter a car accident, you may have back aches. You might also suffer a slip and fall around the home or strain a muscle while moving stuff in the garage. Along with that, back pain can often result from a misaligned spine or a pinched nerve as well. If you are encountering any discomfort, we recommend visiting our chiropractors for relief.
Does Chiropractic Care Offer Relief for Back Pain?
While medications can temporarily relieve back pain, the ache will most likely return. When you visit our chiropractors, we will perform a thorough evaluation to determine the root cause of your pain. Afterward, we'll design a personalized treatment plan that can reduce your symptoms and improve your quality of life.
What Methods do Chiropractors Use to Treat Back Pain?
Our chiropractors can use various treatments to provide back pain relief. One of the most common techniques is chiropractic adjustment. With this treatment, we will slowly adjust the spine to ensure that it is properly aligned. Once your spine is realigned, any muscle tension you have will also be reduced.
Soft tissue treatments, such as massage therapy, can be used to alleviate muscle tension as well. The therapies often deliver quick but long-lasting pain relief. We may also utilize other methods, such as acupuncture, ultrasound, and electric muscle stimulation to eliminate your ache. We can also help you select furniture that provides better support.
Contact us for an Appointment Today
If you have back pain that is affecting your daily activities, let our team at Better Health Chiropractic in Waterloo, Cedar Falls, Evansdale, Hudson, and Waverly, IA, help. To learn about the treatments that we offer and to schedule your initial consultation, call us at (319) 232-2166 today. When you are seeking a chiropractor near me, our team is happy to assist!